E-Hurtownia is a modern platform designed to facilitate the ordering process at PGD Polska.
Register on the E-Hurtownia platform to make ordering even more straightforward from now on. Once logged in, you will gain access to a range of profiled products, promotions, current newspapers and a dedicated shopping offer. Orders can be placed 24 hours a day, using 100% of the range available at the location.
A new convenience for customers using the Ehurtownia platform is also the 'virtual shopping cart', which allows orders to be placed using the app and at the shop shelves (we scan the EAN code, and it is automatically added to the shopping cart). The app is also available for mobile devices and tablets.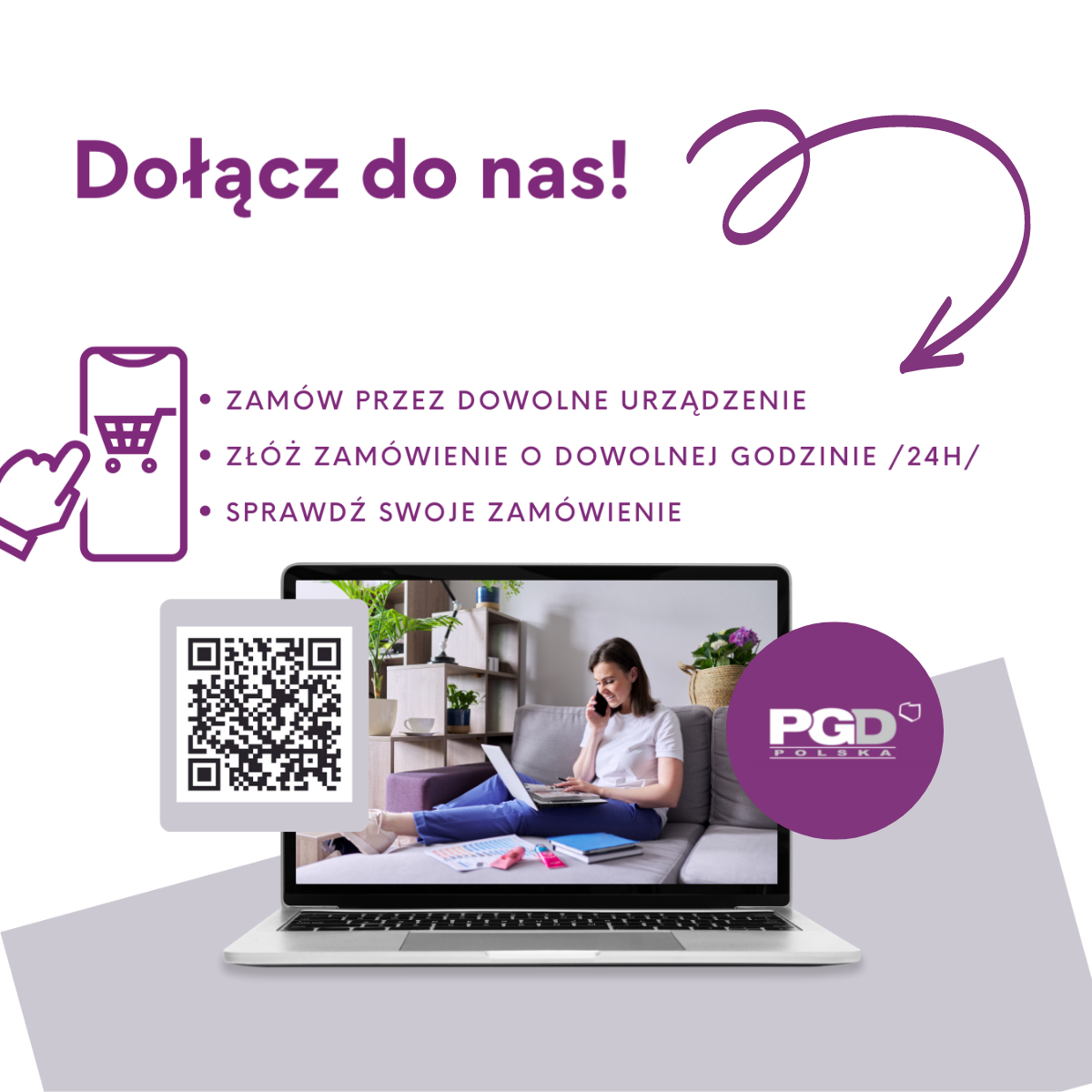 What do you gain from using the E-Hurtownia platform?
Interactive newspapers
Access to online loyalty programmes
Full digitisation of information exchange – an offer automatically sent to customers
Access to internal price comparisons – an option to automatically select favourable products and place orders
Overview of the status of orders, documents and payments
Thanks to the Mobile Basket function, you can place orders at PGD even more easily and quickly via a convenient app.
Register on E-Hurtownia platform to make your orders easier and gain even more benefits!